News & Events
Please find below news from our community here at the Faculty of Theolgy at St. Michael's College. If you would like to find additional news, please visit the St. Michael's website.
InsightOut, the University of St. Michael's College community blog, offers the voices of students, faculty, staff and alumni as they ponder our new realities.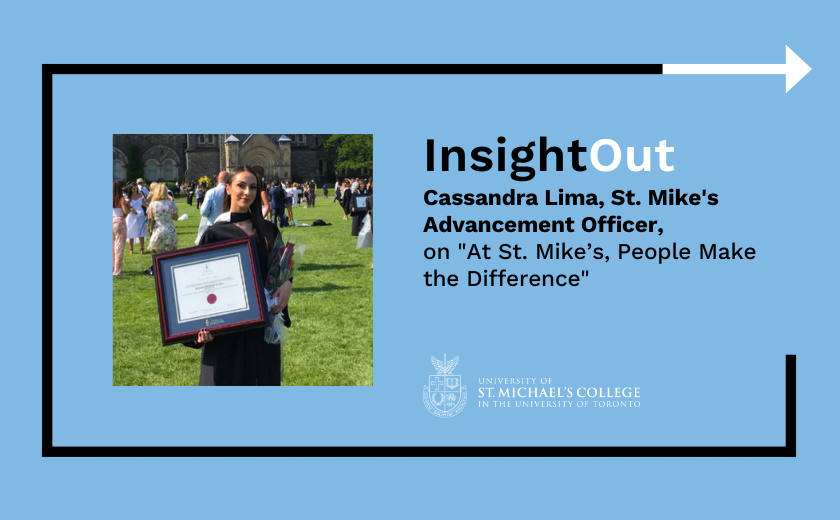 Do you have a story to share with the St. Michael's community?
Fill out the form to reach out about a potential InsightOut blog post for our website.
"*" indicates required fields
Stay Updated
"*" indicates required fields